Roots Music Report is the number one independent music chart in the world. They compile radio airplay data from radio stations around the globe that play all forms of roots music, so that each week you can see which independent artists are being played the most & by what stations are playing them.
Mary Jo's self titled CD has garnered the #5 spot on the RMR's Top Classic Blues Album Chart for 2016! And four songs have made it into the RMR's Top 10 Classic Blues Songs for 2016!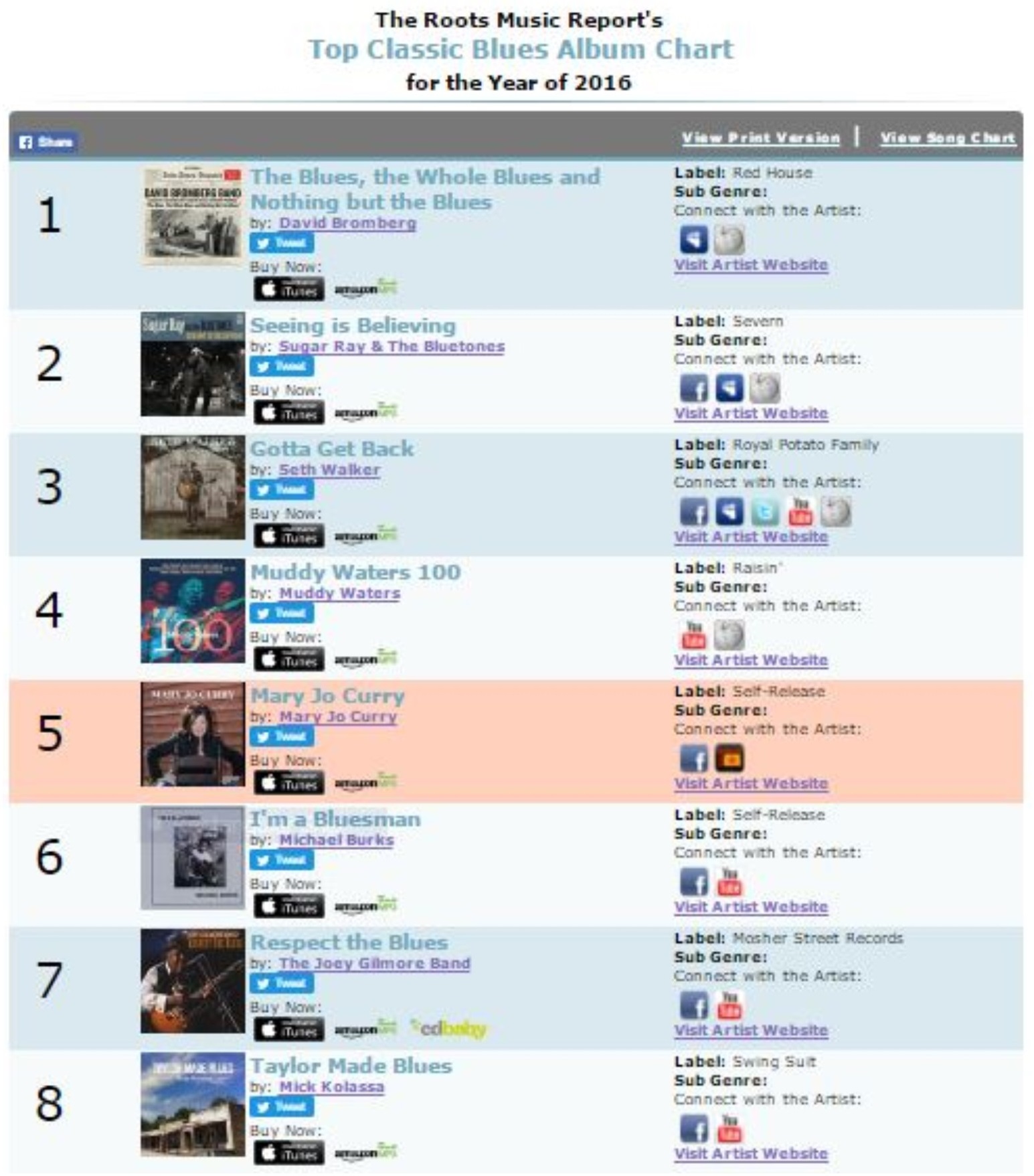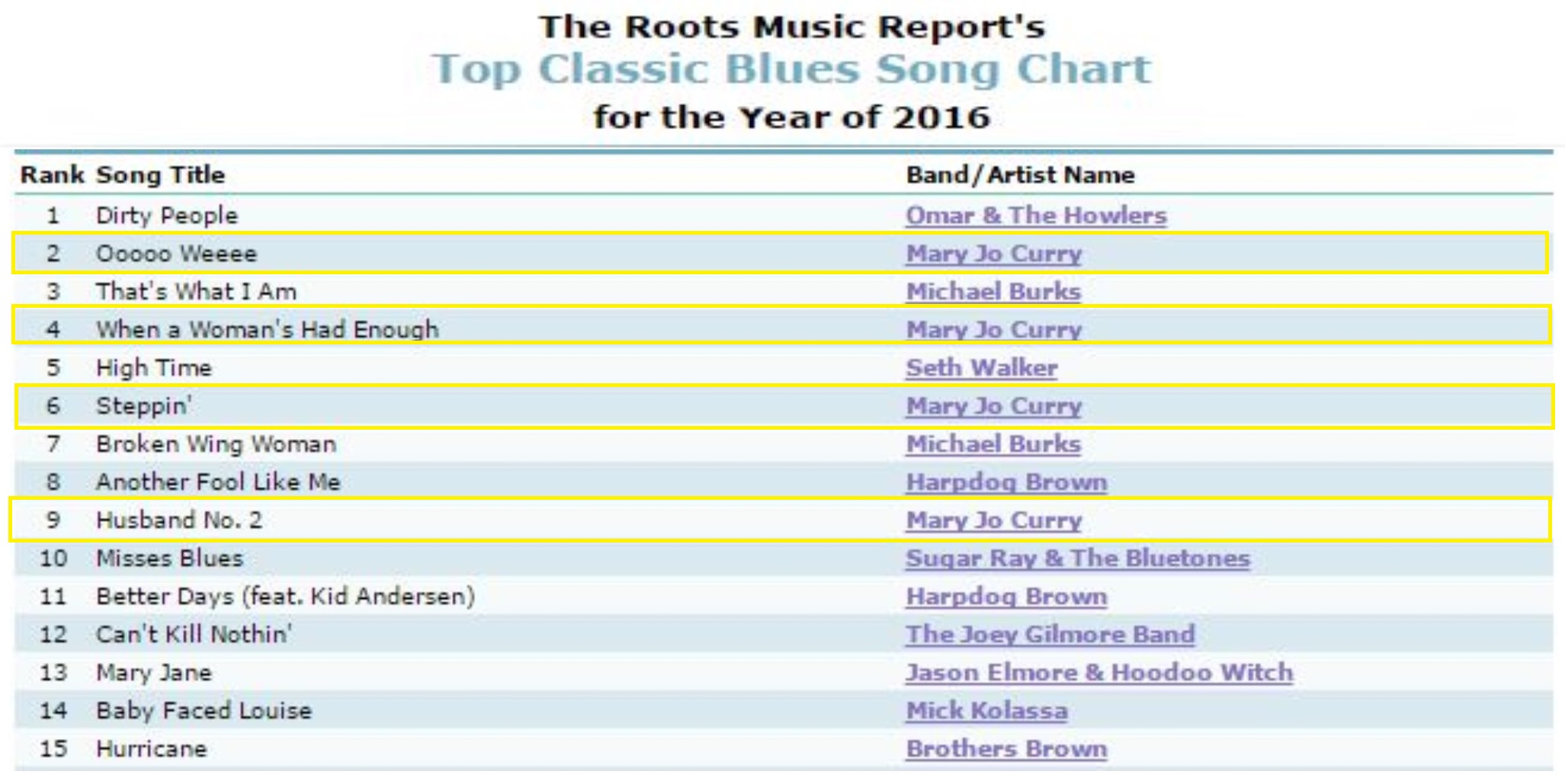 For 24 weeks the debut album "Mary Jo Curry" has been in the Top 10 on the Classic Blues Album Chart, hitting the chart at #1 and staying there for 3 weeks. (16 weeks in the Top 5) and 3 songs have hit #1 on the Top 50 Classic Blues Song Chart.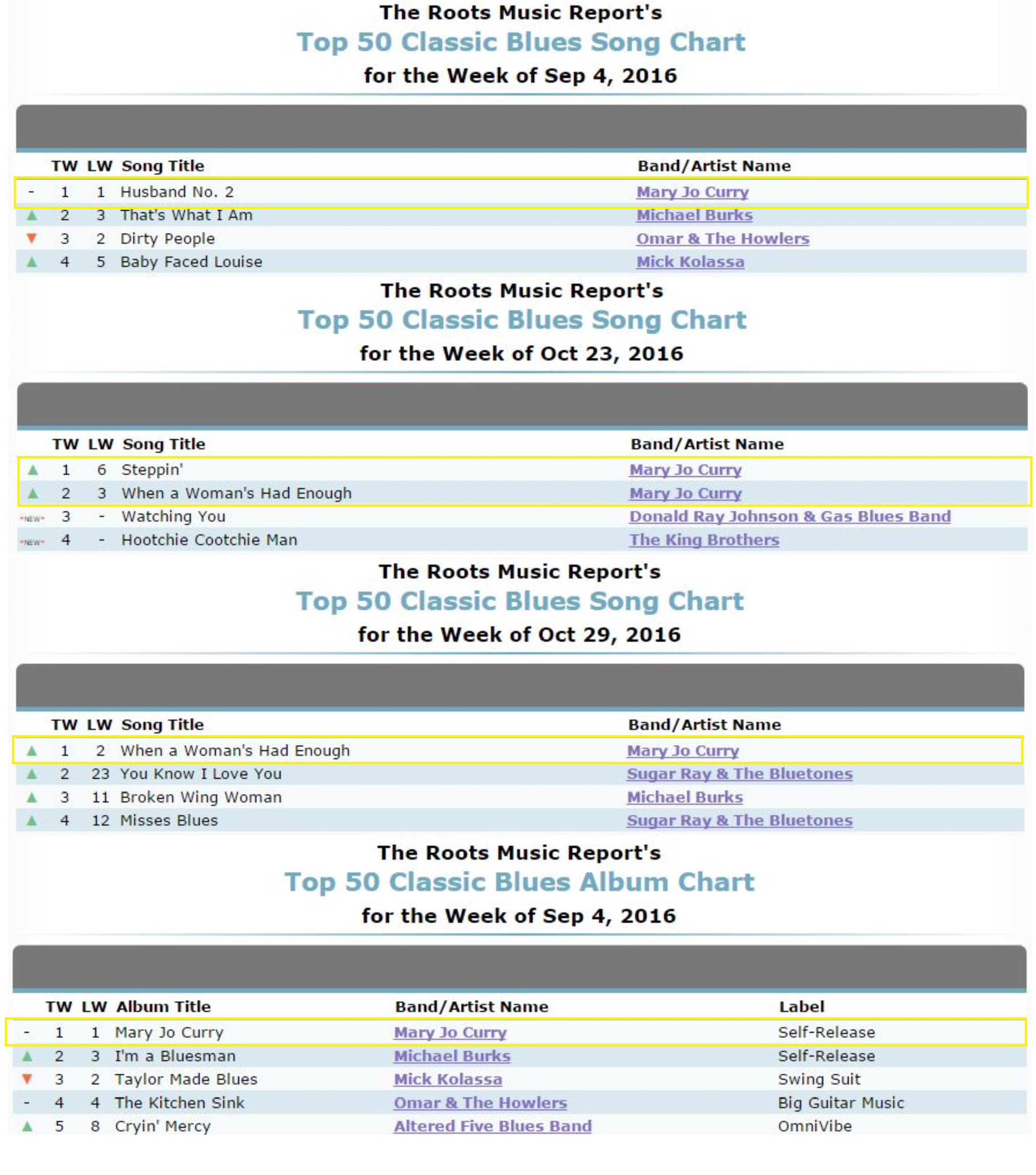 Mary Jo's debut album has also climbed to #18 on the Top 50 Blues Album Chart (16 weeks on the chart) which combines all styles of blues. And her self-penned song "Ooooo Weeee" made it to 9 on the Top 50 Blues Song Chart. This is her second original song to make the top 25 on this prestigious song chart, and her 4th song overall to make this chart. Ooooo Weeee also made it to #21 on the RMR United States Song Chart for all musical genres!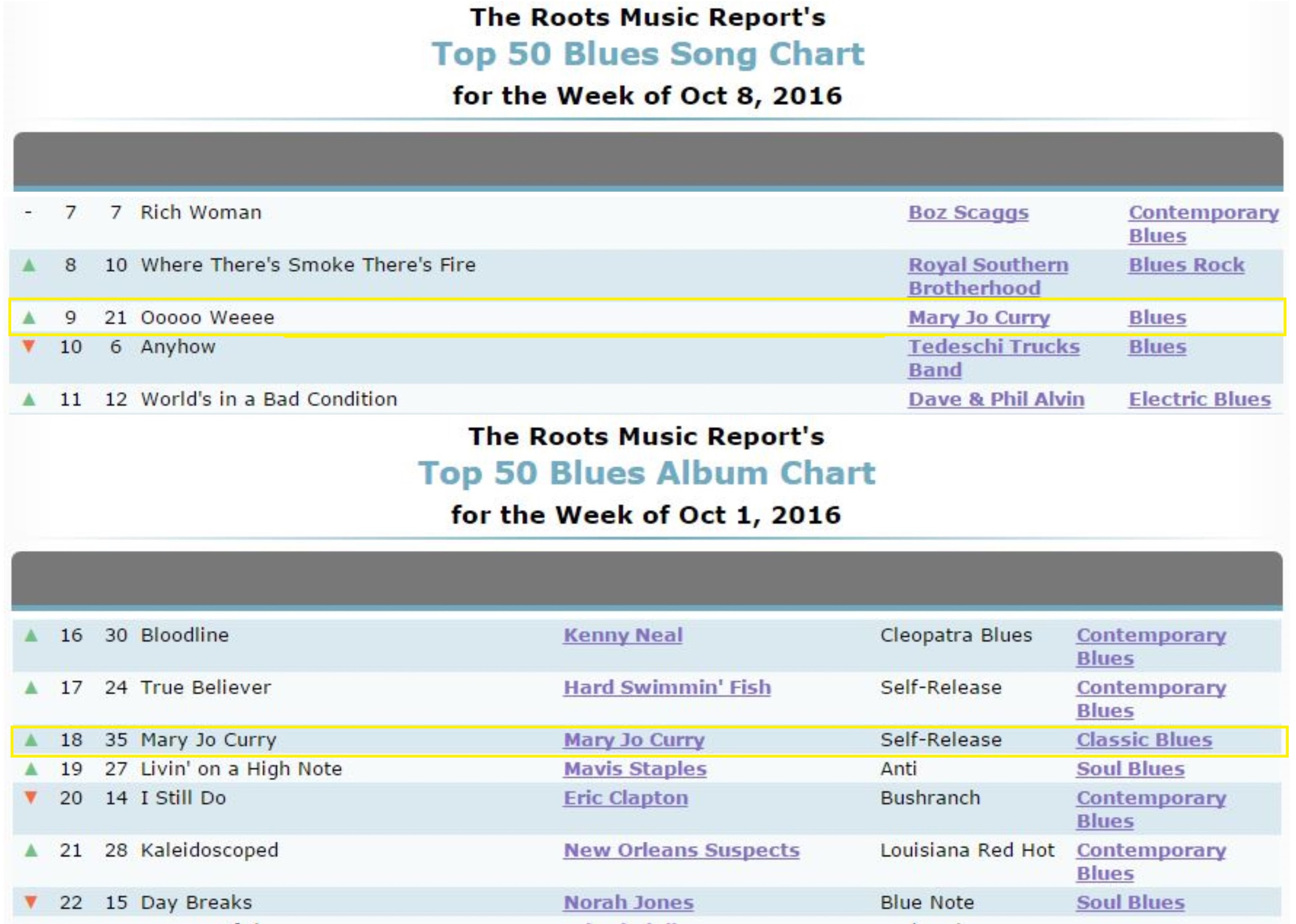 The album has also been in the top 10 for all genres of roots music from Illinois artists for 15 weeks. (24 weeks on the chart) The CD has had 5 different songs charting in Illinois, with her original Ooooo Weeee making it to #2 for all genres in the State of Illinois.