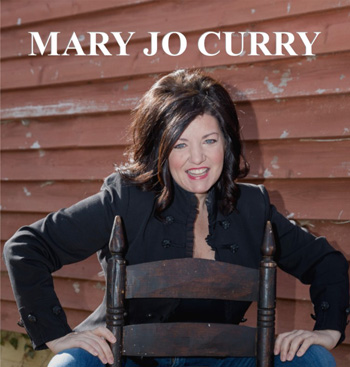 Mary Jo's newly released CD entitled "Mary Jo Curry" just hit the Roots Music Report Classic Blues Album Chart coming in at No. 1. The song Husband No. 2 also hit the Classic Blues Song Chart coming in at No. 1. This chart CD was produced by the incomparable blues singer/songwriter/guitarist James Armstrong. The CD provides the listener a great cross section of the type of music you will hear when you attend a Mary Jo Curry live performance. The CD features 4 original songs written or co-written by Mary Jo, and 5 outstanding blues compositions where Mary Jo puts her stamp on songs previously recorded by female blues greats that have inspired her. Mary Jo's talent has been recognized by having the honor of receiving the 2016 Kankakee Area Music Awards, "Best Blues Artist."
CDs are $20.00 each for sales in the United States. Click on Add to Cart for online purchases. You can specify the number of CDs on the checkout page.
For U.S. sales:
$25.00 for international orders. Please use the Add to Cart button below.